Cash & Money Order Prices

1

0

1

$16

$6

3

1

4

$48

$6

5

2

7

$80

$6

6

3

9

$96

$6

9

5

14

$144

$6

12

8

20

$192

$6

15

11

26

$240

$6
Debit & Credit Card Prices

1

0

1

$17

$6.60

3

1

4

$51

$6.60

5

2

7

$85

$6.60

6

3

9

$102

$6.60

9

5

14

$153

$6.60

12

7

19

$204

$6.60

15

9

24

$255

$6.60




Follow me on Twitter for weekly discount codes and free spores before you order.

Summer Weather and Heat Damage to Spores: Summer heat is very hard on spores and can kill or damage them if left in a hot mail box or car to long. Inside a mail box out in the sun can easily reach 130F in some climates. If you live in a hot climate, be sure and bring the spores indoors as soon as delivered. A PO BOX can be opened for only $7 per month. General Delivery to your local post office is another option. We can not monitor weather all over the USA, so its' the customers responsibility to order spores when the temperature in your area is not to hot. If temperatures are above 100F you really should not leave them outdoors in a mail box.

Winter Weather Warning and Freezing Spores:
Spore syringes should not be frozen solid. This can kill or damage the spores. Remember water freezes at 32F. A sign of weather damaged spores is spores that shows no signs of life under a microscope. I can not monitor the weather all over the USA It's the customers responsibility to order spores when the weather is warm enough in their area. You must think of the travel from the nearest major airport to your city. We do offer Priority mail and Express mail with a 3 day warmer. Since most Priority mails are delivered in 2 to 3 days, these warmers will keep the package warm. Important to remember to not let them sit outside in your mailbox long if below freezing. Although we did some tests and the warmer did keep the syringes from freezing when left outside overnight on the porch and mailbox. These warmers cost $3 each but they work great. You will see the warmers at checkout. IF you live in a freezing cold area and don't select the warmers option at checkout, then your taking a risk of your spores getting frozen. I live in a warm climate so I'm not snowed in here. :) I usually ship on Mondays/Wednesdays/Fridays except on holidays.
I will not replace weather damaged (frozen) syringes for free. I do offer very cheap replacements or even free with a new order, but again it's your responsibility to order spores when the temperature is warm enough in your area, or select the shipping with warmers at checkout. With that said, I still only lose a few orders each winter to freezing even though hundreds of them are shipped into very cold locations.

The test we did with the 3 day warmers had great results. Delivered on the 2nd day in 19F weather. The spores and warmer were laser temped upon delivery and the warmer was 63F an syringes 53F. The packages were left outdoors all night in much colder weather of around 5F, and they did not freeze solid as the warmers kept them warm enough to prevent freezing. So if you can't be there when delivered, the warmers will keep them warm until you get home.

How long do spores stay alive?: I get this question a lot and there is no exact science to it. I give my customers a 90 day guarantee. Most vendors are only 30 or less. I've had one customer tell me spore syringes stayed good for 5 years, and others tell me a couple years, yet sometimes I hear they are no good after 6 months. Storing spore syringes in air tight containers in the fridge can greatly prolong their life. Spore PRINTS should only be stored in the fridge IF they are sealed from moisture, such as vacuum sealed.

Please read below for further policies to help your ordering process go smooth. We DO NOT ship spores to California ,Georgia, or Idaho due to laws prohibiting spores in those states. NO EXCEPTIONS. Also we do not ship spore syringes outside of the United States. There will be a $10 administration fee charged to you if we have to refund your order because you ignored our policy.Thank you for understanding and helping us keep it all legal.
We Are No longer Accepting Debit/Credit Card on This site, But you can use this Mail IN Order Cart
Place An Order Here
If using a CELL PHONE you might prefer our MOBILE SHOPPING CART
To place an order by sending cash, money order or BITCOIN by our WEB SHOPPING CART.

We have found a very easy way to buy and send Bitcoin with your Visa, MasterCard or bank account.
Check out our Bitcoin Section.
IMPORTANT: DO NOT MENTION GROWING ILLEGAL MUSHROOMS OR WE WILL NOT PROCESS YOUR ORDER; BE CAREFUL OF YOUR WORDING IF LEAVING NOTES ON ORDER FORMS
Shipping & Handling:
To all orders add $6 for 2 to 3 day priority mail shipping in the U.S.A. For 1 to 2 day Express mail shipping is $17 for any size order. All orders are sent in plain discreet envelopes and boxes that say nothing about spores or mushrooms. Please remember to include the shipping on the order form or you may get a little money back with less product.
WE DO NOT SHIP SPORES TO CALIFORNIA, GEORGIA, OR IDAHO DUE TO STATE LAWS, NO EXCEPTIONS. There will be a $10 administration fee charged to you if we have to refund your order because you ignored our policy.
Thanks for understanding.
International orders.
We do NOT ship spore syringes internationally (outside the U.S.A.), although we will ship spore prints to any country. Shipping spore prints is $15 for secure registered mail. Registered mail does not go through customs typically and takes 12-30 days.
We typically ship orders out 3 or 4 days a week. You should receive your order back in about a week from when you mail it.
To our Canadian viewers: We will ship spore prints to Canada, but not spore syringes. We recommend
SporeLab.com
for spore syringes in Canada. SporeLab is a good reliable company.
Also we recommend reading all content below the mushroom fairies before ordering. Thank You.
IMPORTANT ** THE SHIPPING NAME
must be registered with the U.S. Post Office as living at the address you're having it shipped to. If living at a friends house, then use your friends name "care of" your name. 90% of the orders that get returned to me are for this very reason. If your order gets returned to me then you will need to pay the new shipping charges to have it reshipped.
1. Print out the order form or neatly hand write it, then mail it in with your
cash or money order.
Please,
NO PERSONAL CHECKS, we will return it to you because so many people have bounced them on us..
Please make sure the strain you order is available above, otherwise if something is out, we will ship you another strain of our choice.
To avoid the this simply include a 2nd and 3rd choice on the
order form
to avoid this.
2. Also please do NOT send us any mail requiring a signature such as EXPRESS MAIL or REGISTERED MAIL. We will not sign for it and it will get returned to you. Just check the box to "waive the signature" if you want to send us an express mail. Thank You.
3. When ordering, please use full first name or last name, Also do not use fake names as the postman will certainly return the order if he does not recognize the name. Since 911 the postman will also not deliver mail to a mailbox if your name is not listed as the resident. WE WANT YOU to receive your spores, so follow these simple suggestions so your order is not returned to us and ends up on our returned order list.
4.Remember, spores are legal, except in California, Idaho, Georgia USA and Germany. Be responsible!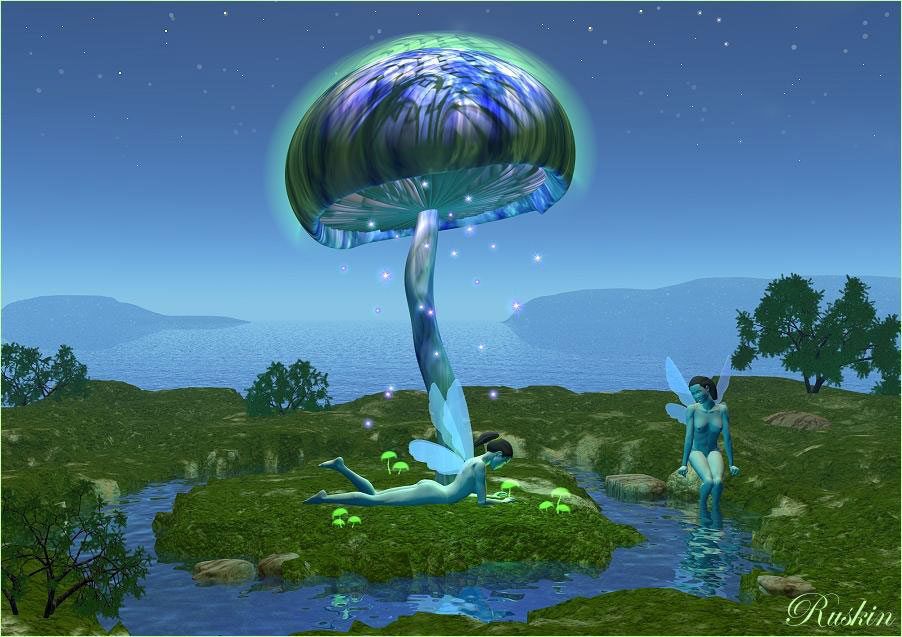 Important Notice
Our spore prints are very clean, viable and chalked full of millions of active spores and can easily be converted to approx. 5 or more spore syringes.
We do realize people make mistakes. So we offer a ACCIDENT FORGIVENESS policy to give you a 2nd chance. We will replace your spore syringes at $6.00 each for cubensis spores and $9 for exotics spores +$6 shipping (5 replacement spore syringes maximum). We will not replace spore syringes we gave you free in the 1st place though. We will need some proof you ordered from us, such as labels from the syringes, since over time so many people have tried to take advantage of our once upon a time free replacement policy. Being the nature of this business, and trying to domesticate nature mistakes do happen or things just don't go right. Even with us, we make mistakes from time to time. If it's our mistake, your order will be replaced free of charge with extra for our mistake.
All spore syringes are thoroughly tested and guaranteed to contains thousands of highly active spores that look just absolutely beautiful under a microscope :)
We do not sell mushrooms of any kind, only spores, so please do not ask.
Back To Main Page
If you have any problems with your spore prints or syringes please let us know, all products are quality tested before shipping.
Other than that, these are ready to be sent out, and orders go out priority mail 3 times a week. So general turn around time from the day you mail your letter until the day it comes to your mailbox is about 6-9 days. If there is one thing these spores have taught us it is PATIENCE !!! Patience is required in this hobby :).
---

Please do not email us asking if we received your money unless you have not received your spores or an email from us within 2 weeks of sending your money. (write the date on your calendar :) Please include a 2nd & 3rd choice for your order. Also if you include a readable email address on the order form, we will email you letting you know your letter was received and approximately when your order is going out along with a tracking #. I no longer update the returned order list since all orders have tracking #'s now emailed to the customer. You should know if your oder was returned and contact us to pay for the reshipment to a valid address.




Disclaimer: Psilocybe mushroom spores do not contain any active (scheduled) drug, thus they are legal. The spores we sell can produce mushroom fungi if you put them in the right growing conditions and attempt to cultivate them. That mushroom fungi can potentially develop into mushrooms if you continue to grow them in just the right conditions. In the U.S. it is illegal to cultivate psilocybe mushrooms, but it is not illegal to possess spores and research them under a microscope. Just because our spore supplier/grower lives where it is legal to grow psilocybe mushrooms it is NOT our intention that you do so as well. Pictures are provided for informational and reference purposes only. It is NOT The Hawks Eye intent that you attempt to grow illegal (psilocybe) mushrooms. We sell spores for microscopy and identification purposes only. All information on this web site related to psilocybe mushrooms is protected under freedom of speech and we do not condone you partake in any illegal activities. What you do with the spores and information is up to you, but we do not condone you do anything illegal if you decide to purchase spores. Spores are sold for legal microscopy and identification purposes only. Please check your local laws regarding spores before purchasing them and most important, adhere to those local laws. Thank You.

---
All pictures from this website are property of The Hawks Eye and not be used or published without our permission. Thank you.